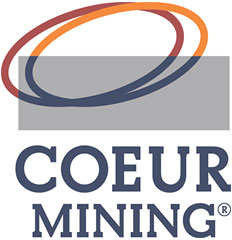 Coeur Mining (NYSE:CDE), the largest US-based primary silver miner, is expanding its portfolio by buying Denham Capitals' JDS Silver in a deal worth about $250 million.
The acquisition gives Coeur a high-grade silver-zinc-lead mine, Silvertip, located in northern British Columbia, Canada. The asset is expected to boost Coeur's silver-equivalent output by 22% to 54 million ounces this year.
As part of the deal, Coeur will pay an initial consideration of $200 million, including $146.5 million cash and $38.5 million worth Coeur shares. It will also assume $15 million existing debt.
Private equity firm Denham will also secure an additional $50 million based on the achievement of certain performance-linked measures.
Silvertip is a high-grade silver-lead-zinc mine with 30% zinc equivalent grade, which has been widely explored by different companies since 1957. Such programs resulted in the construction of a 26-km access road, 2.7-km of underground workings, 86,000 metres of drilling, two bulk sample programs, 20 years of environmental baseline data and significant site infrastructure.
The transaction is expected to close before the end of October.