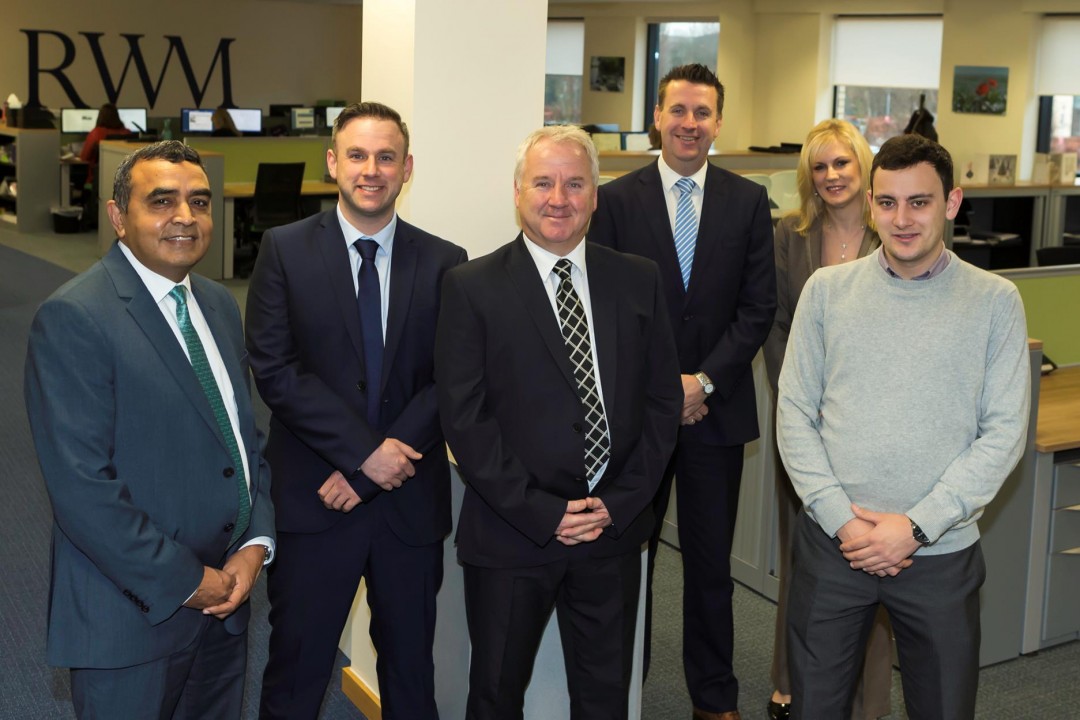 Nottingham-based Ryley Wealth Management has acquired a counterpart in what the business has hailed a "significant step in its growth strategy".
The addition of Hallmark (East Midlands) Ltd, which was founded in 1999 by Gary Hamson (pictured, front centre), takes Ryley's headcount to 26 staff, compared with 14 a year ago.
David Ryley (pictured, third from right), chief executive of Ryley Wealth Management, said: "Hallmark brings considerable strength and depth to our offering and in particular expertise in the football and leisure sectors.
"Gary and his team have a huge amount of experience in providing bespoke, face-to-face, financial advice and they will be great assets to the business."
Hamson added: "We have known and respected the Ryley Wealth Management business for many years and the opportunity to join such a forward thinking firm was very compelling. Ryley Wealth Management's investment in technology, systems and premises will ensure that our clients will receive the very best client proposition that will meet and exceed their needs."
The acquisition comes after a 19 per cent increase in funds under management sparked relocation for Ryley.
In May 2016, the firm moved from Castle Quay to The Arc on ng² Business Park. The business also created five jobs.
Ryley Wealth Management is the senior partner practice of St James's Place Wealth Management.